Wayfinding Signage Improvements for Consolidated Rental Car Facility Underway at Bush Intercontinental Airport
February 13, 2020
Page Carousel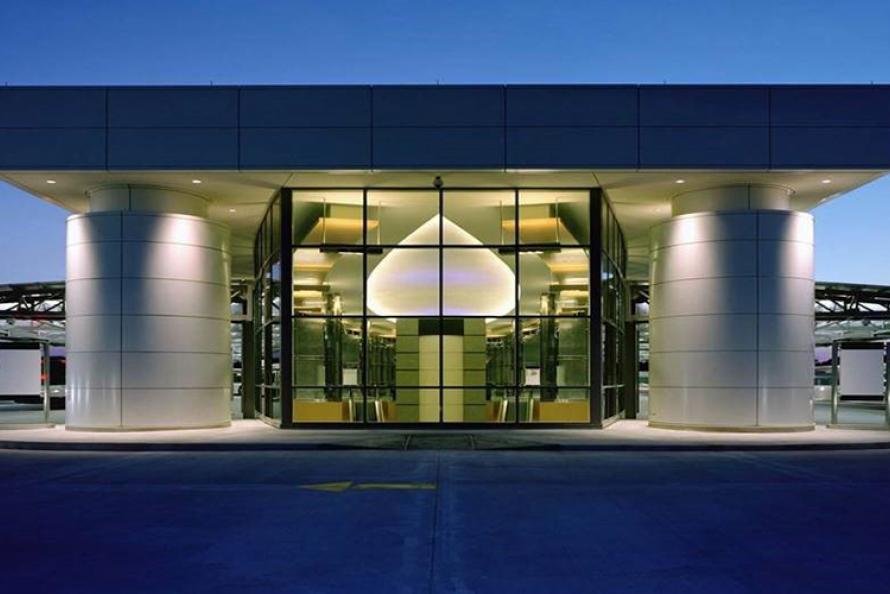 When it comes to a five-star customer experience at an airport, outstanding wayfinding is one of the keys. Mark McMullen, Assistant Concessions Manager, Passenger and Transportation Services at George Bush Intercontinental Airport (IAH), recently talked about upcoming wayfinding improvements in the Consolidated Rental Car Facility (CRCF) section at IAH.
"The existing wayfinding at the CRCF was installed in 2003," McMullen said, "and it's definitely time to upgrade the signage. Houston Airports (HAS) has consistently sought to improve wayfinding for the millions of passengers that travel through the airport system each year."
Approximately 3.3 million people pass through the CRCF annually.
McMullen works closely with Al J. Smith, CBRE Facilities Manager for the CRCF.
Smith said, "The IAH CRCF/CONRAC vehicular wayfinding signage is lacking graphic consistency with the IAH vehicular roadway signage. Additionally, CONRAC sign faces are beginning to fade/peel with paint and vinyl text nearing the end of their useful life. There is also dated messaging that needs to be brought up to date."
To improve customer service and enhance the CONRAC customer wayfinding experience, Smith said that CBRE/HAS has requested a proposal to refresh graphics by replacing the sign faces for all IAH-CONRAC vehicle wayfinding signs campus-wide (garage and "tire" branded signs excluded).
HAS recently developed new wayfinding and signage standards and guidelines that address  signage airport-wide, inclusive of roadways, terminals, parking and ground transportation. After a thorough examination of available options, a retrofit of the existing signage employing the new IAH signage elements is moving forward.
CBRE contracted Lobozan Associates to provide design and consulting services to retrofit the CONRAC's roadway signage, bringing it in-sync with IAH standards. No additional sign structures are anticipated; the project will address sign faces only and will use all existing signage structures/locations.
Smith said a vendor/installer has been selected.
"Pending final funding approvals, we anticipate the project will take approximately 12 weeks to completion," he said.
Simple and effective wayfinding reduces stress and enhances the passenger's traveling experience. 
Smith said both rental car and concessions management are pleased with the new wayfinding signage progress.
"If people are confident about where they are, where they need to go, and how to get there efficiently, they are far more likely to relax and enjoy themselves," he said. "The new 3M-branded graphics specified for installation will allow for excellent nighttime viewing — even without illumination."
In the broader arena, Randy Goodman, Director of Concessions at HAS, said IAH Concessions is announcing several new developments:
a new duty-free operator is onboard at IAH
MAC Cosmetics coming to Terminal D
Smashburger and Ray's Fish Fry are both establishments which are reopening in Terminal B
new massage chairs have been installed at IAH and HOU
Effective wayfinding is key to a positive airport experience. Travel is so much more than a destination…it's the journey along the way.