George Bush Intercontinental Airport welcomes new air carrier Volaris El Salvador to Houston
The ultra-low-cost airline celebrates new flight to San Salvador four times per week
March 31, 2023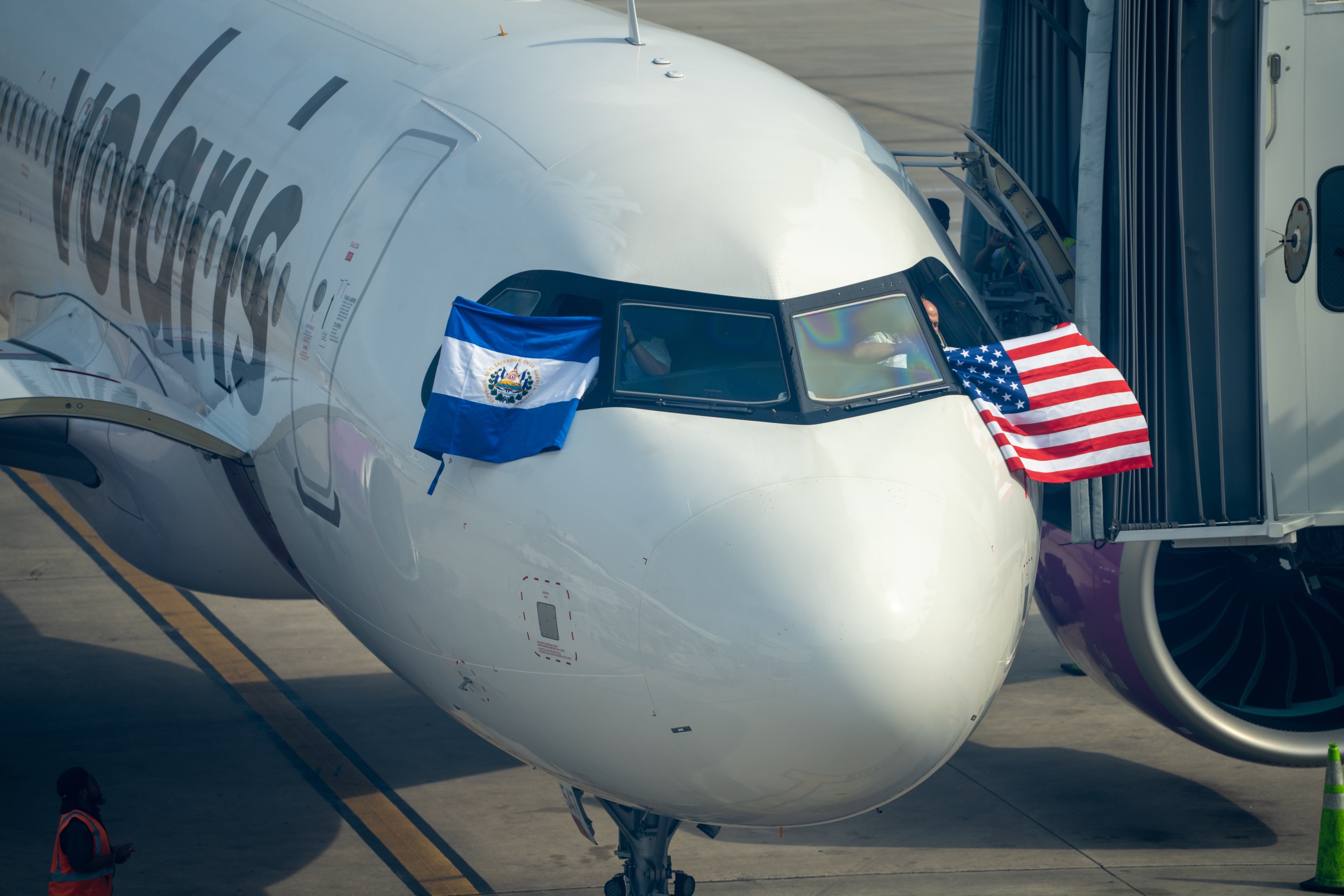 Volaris El Salvador, the Salvadorian ultra-low-cost airline, inaugurated its brand new route between San Salvador's El Salvador International Airport Saint Óscar Arnulfo Romero y Galdámez (SAL) in El Salvador and Houston's George Bush Intercontinental Airport (IAH). Volaris EL Salvador is the first new international airline to begin service at IAH since the start of the COVID-19 global pandemic in early 2020.
The Salvadorean air carrier added its first international route and first new international route to Houston in 2023 with four weekly flights, optimizing service to international travelers, both to the more than 3.8 million Central Americans who live and work in the United States and those who travel for leisure and business to El Salvador. 
"Offering convenient, affordable and reliable air travel options to our passengers is critically important," said Jim Szczesniak, Chief Operating Officer at Houston Airports. "Welcoming Volaris El Salvador to IAH strengthens our service to Central America and solidifies Houston's position as the gateway to Latin America and the world." 
The largest population of Central American foreign-born residents in Houston come from El Salvador, according to the Greater Houston Partnership. This community and every Houstonian now have more options to travel to San Salvador.
"Of the nearly four million Central Americans living in the United States, approximately 1.4 million are Salvadorans. It is for them and their families that we have doubled our operations with quality service and the lowest fares, starting at $119 for a single flight. It is very satisfying to see how low-cost aviation is becoming the new way of traveling in the region," said Ronny Rodríguez, Volaris Reputation and Corporate Development Director.
Volaris El Salvador is part of the Volaris group based in Mexico City. Volaris started service at IAH in March 2015 with flights to Guadalajara, Mexico.
                                                                                                                           ###
About Volaris El Salvador
Volaris El Salvador (IATA: N3, OACI: VOS) is the national flag ultra-low-cost airline. It started operations in September 2021, it currently has two Airbus A320neo aircraft in its fleet, with which it operates six routes in El Salvador, Honduras, Guatemala, Mexico and the United States. The airline offers low base fares to stimulate market demand and a wide catalog of additional products so that each customer only flies with what they need. Volaris El Salvador focuses on passengers visiting friends and family (VFR), business travelers concerned about the cost of travel, and people seeking leisure destinations. The airline is part of the Volaris group based in Mexico City, whose fleet totals 120 aircraft. For more information visit: www.volaris.com