George Bush Intercontinental Airport named TSA's 2020 Airport of the Year
December 16, 2020
Page Carousel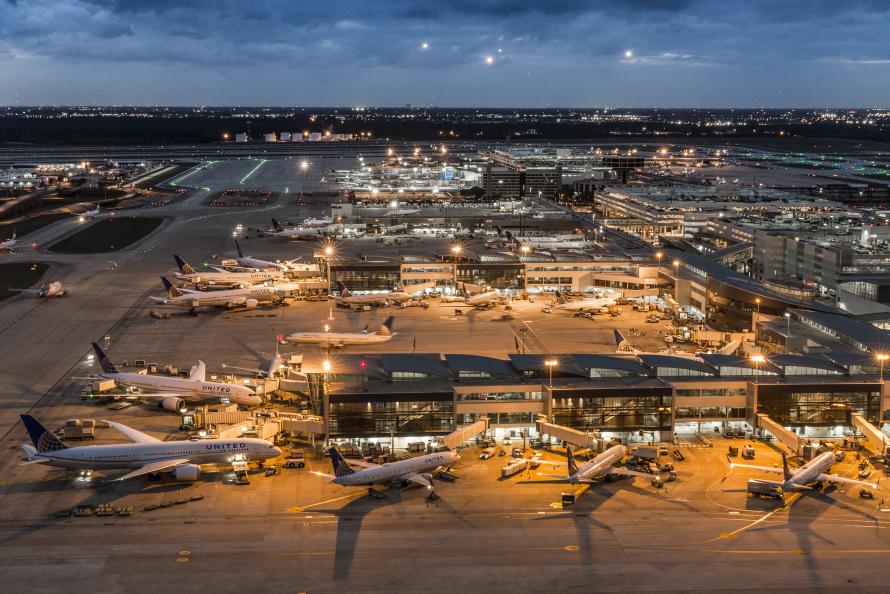 HOUSTON, TX — The Transportation Security Administration has named George Bush Intercontinental Airport (IAH), in Houston, as its 2020 Airport of the Year. 
"The TSA team in Houston consists of more than 1100 employees from frontline TSA officers to inspectors, canine handlers, explosives experts, managers, program analysts and a host of others who work together every single day of the year to ensure that we protect the traveling public to ensure freedom of movement for people and commerce," said Juan Sanchez, TSA's Federal Security Director for IAH. "Our team comprised of TSA officers and others demonstrate their commitment daily through their hard work, professionalism and commitment."
Sanchez also emphasized the successful partnership that TSA has with the Houston Airport System, the City of Houston Police Department, the airlines and more than 800 federal, state and local stakeholder groups that comprise the more than 20,000 people who work at the airport, as being key to the success of TSA at the airport.
"We are honored to be named TSA's 2020 Airport of the year," Houston Airports Director Mario Diaz said. "On behalf of the entire team at Bush Airport and the traveling public, I also congratulate the George Bush Intercontinental Airport TSA team for their invaluable commitment to safety and efficiency throughout this challenging year. We truly appreciate their unwavering dedication to their duties."  
TSA selected IAH as Airport of the Year in 2019, making this the second consecutive year that IAH receives this recognition. The award recognizes the best of TSA with outstanding team achievements in key operations and mission support functions. The work will have resulted in measurable improvements, superior performance, notable innovation, and significant operational improvements in support of TSA's mission. Awardees demonstrate a clear commitment to improving workforce engagement and morale.
On the heels of a successful year in 2019, IAH continued its operational tempo in 2020, despite the COVID-19 environment. IAH leadership and staff, worked to preserve a safe and secure business environment for all airport employees and travelers. From the onset of fiscal year 2020, IAH leadership communicated a deliberate framework aligned to the TSA Strategy and Administrator's Intent. This organizational blueprint was later amended to meet the needs of staff and traveling public in
the COVID-19 operating environment. Consequently, IAH pursued multiple organizational themes that became deeply ensconced throughout 2020. Simply by focusing on our mission of protecting travelers and the nation's transportation system, IAH remained poised for continued resilience.
###
ABOUT TSA
The Transportation Security Administration was created to strengthen the security of the nation's transportation systems and ensure the freedom of movement for people and commerce. TSA uses a risk-based strategy and works closely with transportation, law enforcement and intelligence communities to set the standard for excellence in transportation security.
For more information about TSA, please visit our website at tsa.gov.
ABOUT HOUSTON AIRPORTS
Houston Airports is the City of Houston's Department of Aviation. Comprised of George Bush Intercontinental Airport (IAH), William P. Hobby Airport (HOU) and Ellington Airport (EFD) / Houston Spaceport, Houston Airports served nearly 60 million passengers in 2019. Houston Airports forms one of North America's largest public airport systems and positions Houston as the international passenger and cargo gateway to the South Central United States and as a primary gateway to Latin America. Houston is proud to be the only city in the Western Hemisphere with two Skytrax rated 4-star airports.
For more information about Houston Airports, please visit www.fly2houston.com