The same rules for securing clearance for media visits to the airport apply to live shots. If proper clearance has not been given, unauthorized media are subject to removal, even if they are in the middle of their live shot.

The designated live shot locations for George Bush Intercontinental and William P. Hobby airports are shown below. Ellington Airport does not have a designated location. Live shots at Ellington will be staged depending on media and airport requirements.
All vehicles and personnel must be a minimum of 10 feet away from any perimeter fencing. Violators of this distance requirement are subject to removal.

To get clearance for live shots at any of our three airports, media should call 1-281-233-1234.
GEORGE BUSH INTERCONTINENTAL AIRPORT (IAH)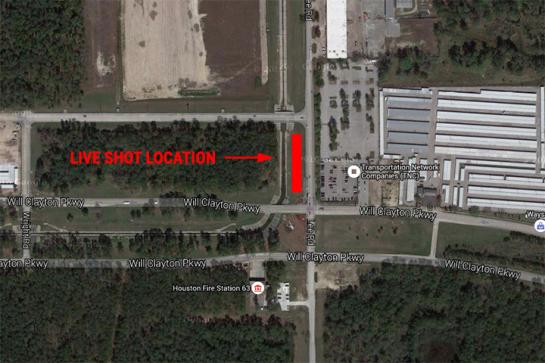 WILLIAM P. HOBBY AIRPORT (HOU)