Chief Marketing, Air Service Development and Communications Officer
Molly Waits leads Houston Airports' Marketing, Air Service Development and Communications, MAC, division. She's a passionate aviation professional with 22 years in the industry, including 16 years with Houston Airports.  With a track record of proven success, Waits brings a collaborative and cohesive management approach to her role in leading the division.
Waits is responsible for the following:
Marketing: managing the Houston Airports' brand and guidelines, executing digital and traditional marketing strategies while striving to understand and anticipate the needs of passengers at Houston Airports with the ultimate goal of increasing revenue opportunities.

Air Service Development: Focusing efforts to expand air services offered in Houston.

Communications/PR: planning and executing strategic external communications, media relations, crisis communications and utilizing HAS website and social media platforms to further the messaging targeting customers and stakeholders.
During her tenure leading the Air Service Development team, Waits introduced 35 new domestic and international passenger and cargo airlines to the Houston market and helped establish the demand for international service at William P. Hobby Airport, HOU. 
Waits was nominated and served as the Chair, Airport Council International of North America, ACI-NA, International Air Service Program in 2017 and Vice-Chair in 2016. In 2014, Aviation Pros recognized Waits as a "Top 40 Under 40" in their Airport Business publication, and she was also recognized as an honorable mention in the Houston Business Journal's "Houston's Top 40 Under 40".
Waits holds a Master of Business Administration in Global Management from the University of Phoenix and a Bachelor of Science in International Trade and Finance from Louisiana State University. Prior to joining HAS, Waits worked for Northwest Airlines in Corporate Sales where she received the "Salesperson of the Year" Award and was a member of the team named "Sales District of the Year".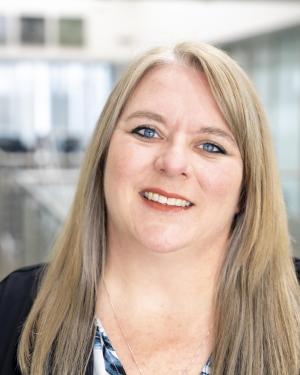 Download a High Resolution Image.