With a career in the aviation industry spanning more than 20 years, Francisco Cuellar has participated in airport bids in countries such as Argentina, Chile, Uruguay, Dominican Republic, Colombia, and Mexico. Some bids involved forming a consortium to invest in large infrastructure investments ranging from $100 million to $2.5 billion.
Cuellar recently served as the Chief Commercial and Marketing Officer for Aerodom, which was owned by Latin American Airports Holding at the time. At Aerodom, Cuellar was responsible for leading the commercial development and marketing for six airports in the Dominican Republic.
At that time, he also served as Chief Commercial and Marketing Officer in charge of Terminal 1 at Mexico City International Airport, which operated under concession by Latin American Airports Holding.
Cuellar has held several executive-level positions at other airport groups in the region, like Chief Business Development Officer at ASUR, a private airport group in Mexico that operates several airports including airports in Cancún, Cozumel and Mérida. He was also responsible for creating the first professional airport marking team in Latin America.  
Cuellar holds a Global Master's of Business Administration from The Thunderbird School of International Management, a Bachelor of Science in Business Administration degree from The Ohio State University and a Financial Valuation Executive Education Diploma from Harvard University.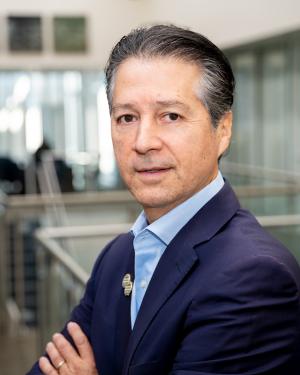 Download a High Resolution Image.