Ellington Airport and Houston Spaceport
Arturo Machuca is the Director of the Houston Spaceport and Ellington Airport. Machuca oversees the daily operations and the development and implementation of policies and procedures at Ellington Airport. He is also the lead on the Houston Spaceport project.
With over 30 years of sales and marketing experience in the aviation industry, Arturo joined the Houston Airport System in 2009. His prior responsibilities included economic development, industry affairs and business relations for all three airports.
Over the last three years, Machuca has been instrumental in the licensing and development of the Houston Spaceport at Ellington Airport. Through his efforts, Machuca has executed the Space Act Agreement between the Houston Spaceport and NASA – Johnson Space Center, negotiated the acquisition of the Houston Spaceport's first dedicated infrastructure—the Houston Aerospace Support Center, and led the SpaceCom Expo, the first Commercial Space Conference in Houston.
Machuca's management of the Houston Spaceport project allowed it to be selected as the "2016 Economic Business Deal of the Year" as well as "2016 Overall Business Deal of the Year," by the Houston Business Journal.
Machuca holds a Bachelor of Arts degree in Hotels and Tourism Administration from Universidad Regiomontana.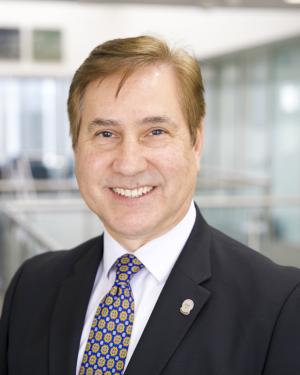 Download a High Resolution Image.