Chief Terminal Management Officer
Liliana Rambo, CM, CAPP, is the Houston Airport System's (HAS) Chief Terminal Management Officer.
As HAS' Chief Terminal Management Officer, Rambo is responsible for the overall passenger experience of George Bush Intercontinental Airport (IAH) and William P. Hobby Airport (HOU) by focusing on:
Delivering excellent customer service.

Passenger experience metrics.

Passenger engagement in individual terminals.

Relationships with airline and federal partners to support passenger focus.

Executing the passenger experience plan, which includes International, Customer and Custodial Services for each airport's terminal.

Executing the Skytrax plan to accomplish HAS' vision to "establish Houston as a five-star global air service gateway where the magic of flight is celebrated."
The Terminal Management Division plans and implements strategic policy, and provides day-to-day guidance and direction to assure passengers traveling through the terminals at both commercial airports experience a five-star quality of service, including every touchpoint: the ticketing counters, security checkpoint, hold rooms, concessions, FIS, baggage claim, and restrooms. 
Liliana is also responsible for the HAS purchasing division and responsible for over 500 service delivery team members and an annual budget of over $100M, which includes all terminal projects. The Terminal Management Division is the central coordinating body tasked with working with each Division in the HAS, providing direct contribution, service or action to achieve HAS vision to become a Five-Star global air service gateway where the magic of flight is celebrated. 
The goal of being a Skytrax 5-Star rated airport was accomplished in January 2022 when William P. Hobby became the first airport in North America to receive this distinction and confirmed again in 2023. Skytrax also named Hobby Airport the Best Regional Airport in North America two years in a row and recently garnished the coveted Skytrax award of Best Arts Program worldwide. In addition, Liliana manages the SCM division, which procures all goods, contracts and services for all three airports and administration for the Houston Airport System. Liliana also oversees the Office of Business Opportunities, the new International Terminal ORAT team and and is currently serving as the interim deputy director for Workforce, Innovation and Development with the following units (Training and Development, Employee Engagement, Workforce Management and Administration) and overseeing the services delivered to over 2200 HAS employees. 
 Previous to joining HAS as General Manager for Hobby Airport, Liliana was Winpark's President responsible for oversight of Class-A office tower, retail, mixed-use, and medical parking facilities in Houston, San Francisco, Dallas, Sacramento, Phoenix and Austin.  She has a strong background in the transportation industry and over thirty years of experience in this field. Liliana is a AAAE Certified Member and holds the IAP certification and designation from ACI and ICAO. She is a Certified Administrator of Public Parking (CAPP) and holds positions in some local, industry-related and national boards of directors.  
On her spare time, Liliana enjoys working out, reading, scrapbooking and spending time with her family and two beautiful daughters.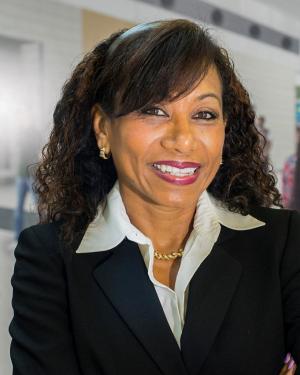 Download a High Resolution Image.