Chief External Affairs Officer
As Deputy Director for Houston Airports, Saba manages the External Affairs division for Global Industry Relations and Government Affairs. She leads a variety of Business Development initiatives that together, provide a vital support network for new and expanded air service in Houston. This means a greater level of connectivity for millions of Houstonians, fueling economic growth.
Saba also serves as Executive Officer for the Mayor of Houston in foreign affairs and business development initiatives, fostering economic vitality for both the Houston Airport System and the greater Houston region.  She organized trade missions to numerous countries in the Americas, Middle East, Africa, Europe, and Asia, affording Houston businesses significant contacts and joint venture opportunities.   Her efforts not only seek to maximize the number of nonstop flights available to Houston, but also position and reinforce Houston as a "global gateway" destination to international leaders.  She was integral in assuring the timely opening of the new international concourse at William P. Hobby Airport on October 15, 2015.
Saba holds a Masters degree in International Finance and Business from the University of St. Thomas, and is an active member of numerous civic and professional organizations.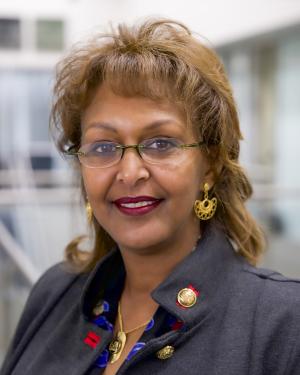 Download a High Resolution Image.