Yes, you can take tamales on a plane. No, you cannot carry on guns.
How to pack, plan and prepare for the ultimate air travel experience this holiday season.
November 28, 2022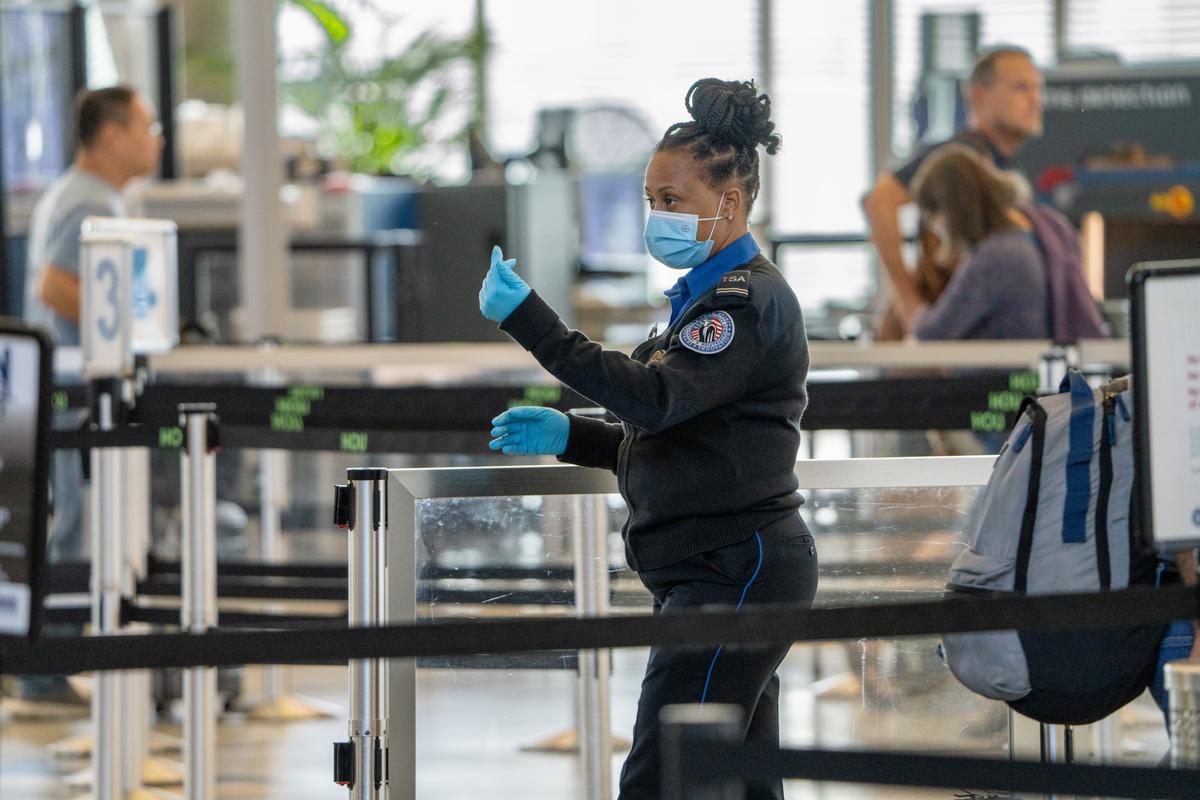 After three years of fewer air travelers because of the COVID-19 pandemic, Houston Airports is on track to exceed 2019 air passenger totals. Nearly 2.3 million passengers passed through Houston's airports during the extended Thanksgiving holiday travel season. While air travel projections for Hannukah, Christmas and new year travel are still pending, Houston Airports is committed to helping travelers plan and prepare for the best airport experience. 
"We are urging passengers to arrive early to both George Bush Intercontinental Airport and William P. Hobby Airport in an effort to secure parking, check-in luggage, make it through security and get to the gate on time and with ease," said Augusto Bernal, Director of Communications for Houston Airports.  
Technology implemented in the early months of the pandemic continues to be used today, as public health is a priority.  "Our Breezy deep-cleaning autonomous robot is disinfecting 100,000 square feet of high-traffic areas in about 60 minutes," said Bernal of the two robots rotating through Hobby Airport and the four robots moving through terminals at Bush Airport.  
 
Additional hand sanitizing stations can be found throughout both airports, and Houston Airports custodial staff wipe down surfaces, like playgrounds and Mother's Rooms, that the Breezy cannot reach.  
Arrive early. Reserve parking advance and online and double-check your carry-on luggage.  
"If you can spill it, spread it, pour it or pump it, you must make sure it measures less than 3.4 ounces," said Patricia Mancha, Spokeswoman for the Transportation Security Administration. "The most popular question asked of TSA during the holidays is, can I bring tamales in my carry-on," said Mancha. "Tamales can be carried on and placed in an airplane's overhead bin. Just make sure that any salsa packed with those tamales is packed in a container measuring 3.4 ounces or less."  
To review all items prohibited in carry-on luggage, including guns, click here.  
Beagles, like Cody, sniff out prohibited items packed in checked luggage. "Our main job is to prevent pests and diseases from entering the United States," said Ashley Willey, Agriculture Specialist and K-9 Handler for U.S. Customs and Border Protection. Cody is a detector dog and part of CBP's Beagle Brigade trained to detect more than 60 odors of prohibited items.  
If you're traveling internationally for the holidays, click here to learn more about CBP's requirements for entry into the United States. 
Prohibited items are among the baggage restrictions. The weight of a suitcase matters too. All airlines have weight restrictions on checked luggage. Fees for added weight may motivate travelers to return to their parked cars to unload unnecessary items. The Houston Police Department encourages travelers to weigh their bags before heading to the airport. "Don't bring extra items to the airport that will be left in your car," said Sergeant Tracy Hicks with the Houston Police Department's Auto Theft Division. "The last thing we want is for travelers to tuck items under their seats. It gives crooks motivation to break into vehicles."  
 
Houston Police warn travelers not to bring firearms with them to the airport. They cannot go in carry-on baggage and must be packed in a specific way to be checked by an airline. Extra clips and ammunition will also be flagged by TSA, which will then report the traveler to HPD, causing delays in the traveler boarding their flight.  
Houston Airports is teaming with Houston Police to remind travelers to be on the lookout for suspicious behavior among travelers. With holiday crowds comes the opportunity for human trafficking. Houston Airports is committed to reporting any suspicions of the crime. Travelers are urged to learn about the warning signs and the steps to report the crime to authorities by reading more here.   
Between traffic on Houston-area roads and the possibility of inclement weather, authorities and travel experts are urging people to arrive early to the airport. With dining and retail options, live entertainment, playgrounds, Interfaith chapels and one of the biggest art collections in the aviation industry, arriving early to Houston's airports is never a bad idea, even if it's not holiday travel season.   
RELATED: Find the hottest holiday gifts at Houston Airports! Seriously.