Axiom Space Begins Construction on New Headquarters and Space Station Production Facility at the Houston Spaceport
May 27, 2022
The Houston Spaceport reached another notable milestone on Wednesday May 11, 2022, when Axiom Space, a Houston-based aerospace company that recently completed its first mission to space, began construction for its new 22-acre Space Flight Training and Assembly Headquarters at the spaceport. 
The City of Houston and Axiom Space marked the occasion with a special groundbreaking ceremony on the site where the first commercial space station builder will construct a campus containing employee offices, astronaut training, and mission control facilities, engineering development and testing labs, and a high bay production facility to house Axiom's space station modules under construction.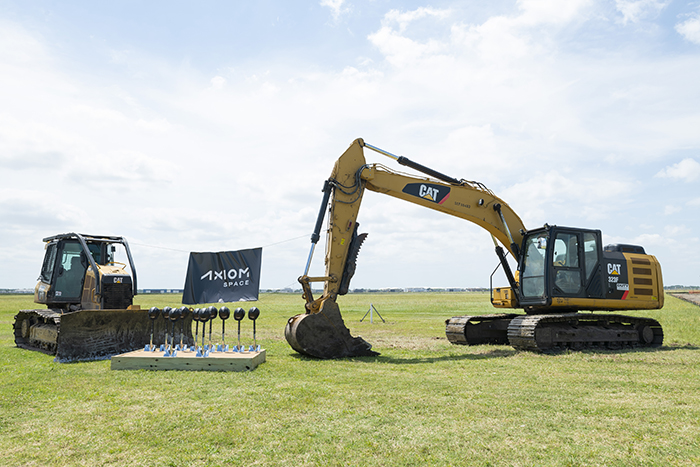 "These are historically exciting times for us all. As the city that helped put men on the moon, Houston continues to lead the way in technology and innovation," said Houston Mayor Sylvester Turner. "Axiom Space has set itself apart from others in the private space industry. Our city – Space City - couldn't be prouder for our own Houston Spaceport to serve as home base for such momentous commercial and academic advancement." 
Axiom Space officially concluded the first all-private astronaut mission to the International Space Station, ISS, in late April. During the 17-day mission, the Axiom Mission 1 (Ax-1) crew worked aboard the ISS for 15 days. This was the first of several planned private missions to the ISS and as Axiom Space works toward future missions, they add a new accolade to Space City. Their new campus at the Houston Spaceport will be home to the development and construction of its Axiom Station—the world's first free-flying, internationally available private space station that will serve as humanity's central hub for research, manufacturing and commerce in low Earth orbit.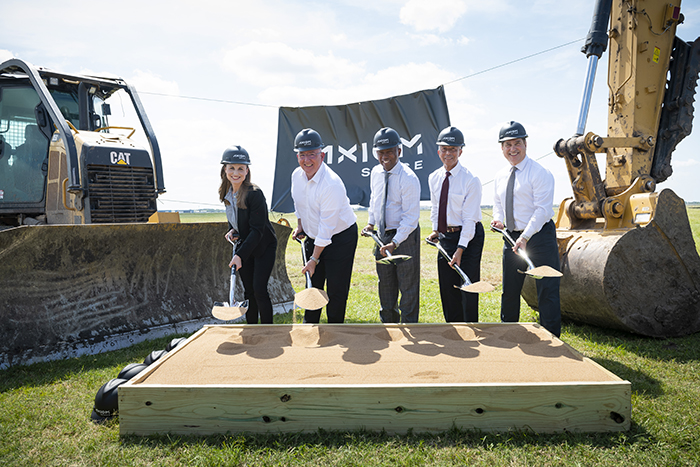 "From this Axiom Space headquarters campus, we will continue the progress in space that will revolutionize life back home," Axiom Space President and CEO Michael Suffredini said. "We are proud to be an anchor tenant of the Houston Spaceport and ensure the future of human spaceflight and the space economy is centered in the city where it all began." 
Today, three anchor tenants are actively developing headquarters campuses at the Houston Spaceport. Intuitive Machines broke ground on their facility in early 2022 and Collins Aerospace began construction in June of 2021 and is close to moving in its workforce to a sprawling 8-acre facility by the end of the summer.  
Mario Diaz, Director of Aviation for the City of Houston, reaffirmed Houston Airports' commitment to Houston Spaceport's vision during Axiom's groundbreaking ceremony.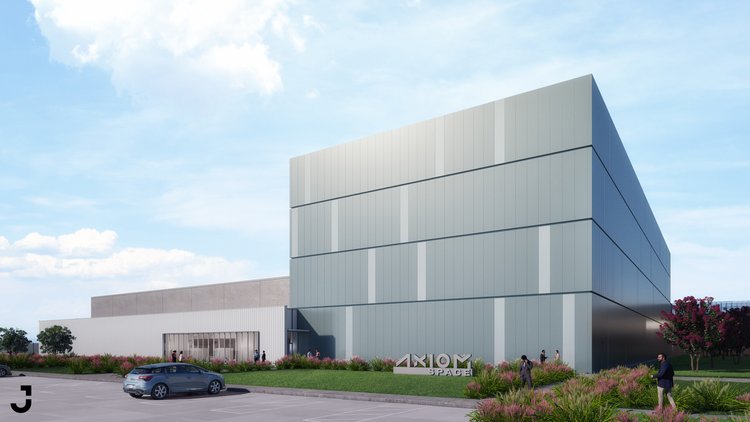 "We want to create and bring together a cluster of aviation and aerospace enterprises that will drive the transition from a federally sponsored space program to a commercially successful aerospace industry that will support the future of commercial space flight right here in Houston," Diaz said. 
The development of Axiom Space's Spaceport property will be developed in two phases. Phase I includes 106,000 square feet of assembly integration and test facilities and aims to be completed by April 2023. The second phase will add facilities for labs, mission operations and training, aircraft operations, and office space.