Travel Rebound Steadily Growing in Houston
July 27, 2021
Page Carousel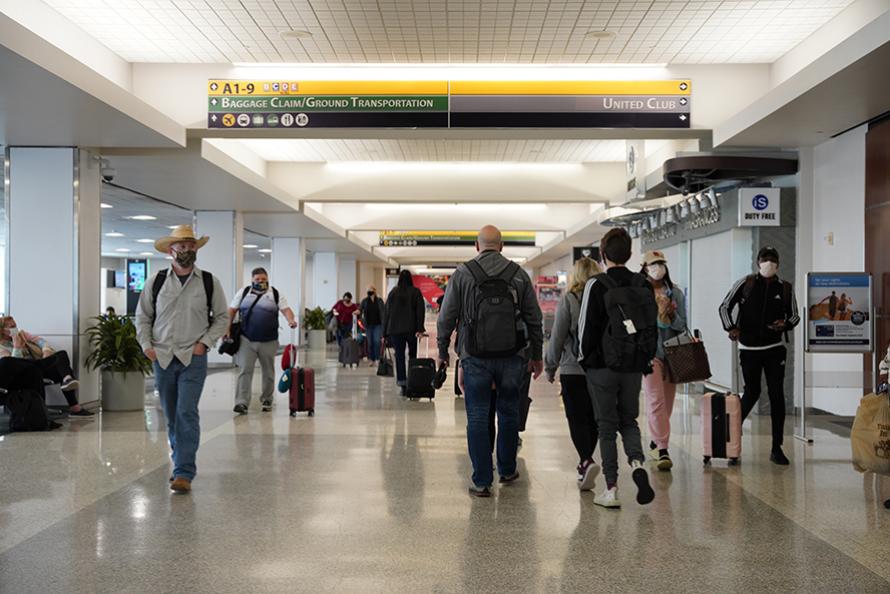 Travel rebound is steadily growing and nearing pre-pandemic levels. Houston Airports uses three measurements to gauge passenger travel: Enplanements, Capacity and Load Factor. 
June 2021, enplanements — the boarding of an aircraft by a passenger— gained 2.24M, an increase of 15% over the previous month. 

Capacity —the number of seat made available by carriers — is still -14% below pre-COVID levels of June 2019.  

The load factor — the percentage of available seating capacity that has been filled by passengers — reached another COVID record high of 85%.  
In June, Houston Airports recovered 85% of domestic and 71% of international enplanements from 2019; this is an improvement of +9% for domestic and +7% for international compared to last month. 
In addition, travel from Houston to Mexico is at an all-time high and has surpassed even 2019 numbers. Currently, the enplanement is 132% recovered—which is 32% over 2019. 
Travel is more heavily focused on leisure and visiting friends and family travel with industry experts forecasting a recovery of pre-pandemic levels in the 2024 time frame.  
The COVID-19 pandemic crippled air traffic worldwide. In 2020, Houston Airports was on pace to set record level highs for passenger traffic with airlines starting new service and enhancing existing service. However, in April 2020 Houston Airports took its lowest dip ever with passenger service declining -95% compared to the year prior.  
In the meantime, Houston Airports remains committed to keeping its facilities and safe and secure for passengers and offering a 5-star airport experience for travelers. This includes enhanced amenities. Passengers traveling through the airports will see renovated restrooms, power seating in some gate areas, children play areas, dedicated mothers' rooms, service animal relief areas, new flooring and more. 
For more information on FlySafe Houston, the airports' safety and health initiative, please visit https://www.fly2houston.com/flysafe.