Houston: The City with No Limits
Houston is an exciting city in which to live and work with one of the fastest growing and most diverse populations anywhere in the world.  Residents enjoy affordable housing options, excellent school districts, a vibrant performing arts community and an overall great quality of life.  If you work hard and dream big, anything is possible in Houston.
Airport Roles
As a department of the City of Houston, we value diversity and innovation. There is room to grow your career here with a variety of positions, ranging from engineers and environmentalists to operations airside coordinators and art curator. Airport roles are clustered into integrated units. Operations includes airport operations for all three Houston airports, Safety & Emergency Preparedness and Technology. Capital Development at Houston Airports includes our Infrastructure group. Commercial Development includes concessions, parking, airline affairs and real estate development. Corporate divisions include Human Capital Management (HMC); Finance, Aviation Risk and Regulatory Compliance (AARC); External Affairs (EA); Marketing, Air Service Development and Communications (MAC) and the Director's Office.
If you want to join a winning team, check out our current career opportunities at Houston Airports, a Department of the City of Houston here.
Other Opportunities
Other opportunities exist at our airports in food & beverage, retail, airline and aviation-related industries.  Click here to learn about retail and restaurant concessions job openings at our Houston Airports.  For information about working for an airline, please contact the respective airline directly.
Our Culture
At Houston Airports, we're dynamic, diverse and multidimensional like the exciting international city we serve. We're Houston-friendly with an inclusive culture and a can-do attitude. We encourage collaboration and cultivate teamwork across our divisions. We invite innovation and continuous improvement.
Benefits
Houston Airports provides a number of attractive benefits to team members in addition to the
City of Houston's comprehensive benefits package. They include:
Tuition Reimbursement
Our Educational Assistance Program offers tuition reimbursement to permanent, full-time,
non-disciplinary status team members, subject to funds availability. Considered for
reimbursement are post-secondary courses that relate directly to training for current
assignments and improving the efficiency and effectiveness of the Houston Airports work.
Certifications/Accreditations/Professional Membership
Houston Airports pays the costs associated with a team member's professional license,
certification, or membership in a professional organization or training opportunity.
Wellness Program
Committed to encouraging healthy lifestyles among its team members, Houston Airports
provides workplace exercise facilities and partial fee reimbursement for other approved
exercise facilities or programs.
Interfaith Chapel Scholarships
Airport Interfaith Chapels annually award scholarships to those in the airport community and their immediate family members who are pursuing higher education.
Discounts and Parking
Houston Airports team members enjoy food and retail discounts at our airports, as well as complimentary parking while conducting airport business.
Onboarding
Our onboarding process welcomes and helps new team members acclimate quickly to Houston Airports and its unique culture. During this long-term process, we invest in our team members by providing the tools, resources and knowledge to ensure they become an involved and integral part of our team.
To find out more about the Houston Airports benefits package, which includes medical insurance, personal time off, life insurance and more, please click here.
Edge4Vets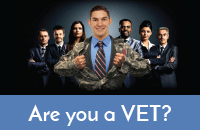 http://edge4vets.com/airports.html
The Houston Airport System is working with Airports Council Int'l - North America and Edge4Vets to accelerate veterans into our workforce. The Edge4Vets program is designed to help you PREPARE and CONNECT for a job that can lead to an outstanding career in aviation.