9/11 HEROES RUN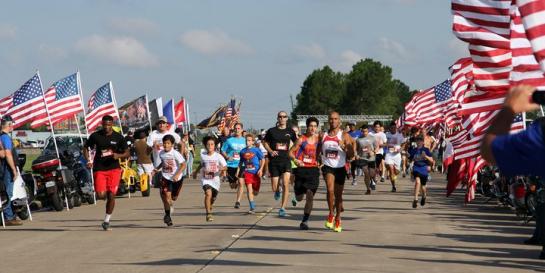 The Houston Airport System is proud to support the 2016 9/11 Heroes Run, a 5K run that honors the fallen and brings the community together to run, volunteer and donate.
Ellington Airport
Saturday September 10, 2016
7:30 a.m.
Please join us at:
Ellington Airport
Main Gate
11602 Aerospace Ave
Houston, TX  77034
For more information about the upcoming September 10 race at EFD, click here.
Large portions of the proceeds raised stay in the host community to support local veterans, their families, and first responders. Remaining proceeds will support Travis Manion Foundation Challenge Grants, which provide veterans and families of fallen service members support through service-based team building events that foster camaraderie and facilitate successful life transitions, and the Character Does Matter program.
WINGS OVER HOUSTON AIRSHOW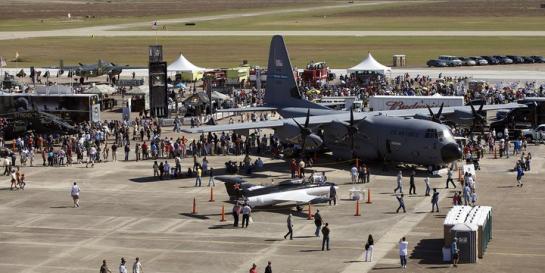 One of the top air shows in the United States, this premier Houston event, based at Ellington Airport, is dedicated to showcasing vintage World War II aircraft, along with the thrills of modern aviation. During its 30-year history, the Wings Over Houston Airshow has supported a variety of local and national charities. Learn More.