Phase 1 Expansion
Overview
On October 17, 2018, the Houston City Council approved more than $18.8 million in funding for infrastructure development at the Spaceport. Phase 1 Expansion — construction of streets, water and wastewater, pipelines, electrical power and distribution and communications facilities — is underway.
The Site
The Phase 1 Expansion site is located in the south quadrant of Ellington Airport.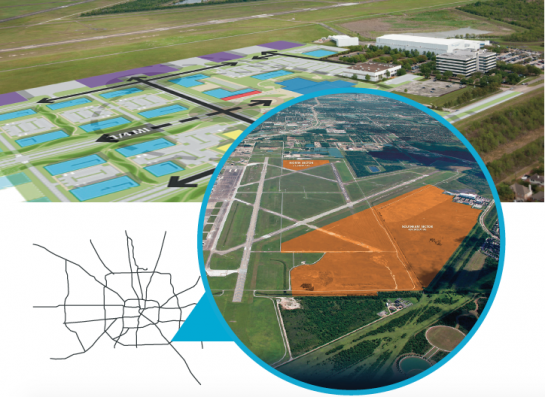 Construction Improvements Underway
With full access to roads, water, electricity and a robust communication infrastructure, tenants of any size have complete flexibility in designing their spaces. Whether requiring a half-acre or a hundred acres, businesses have access to vital infrastructure already in place.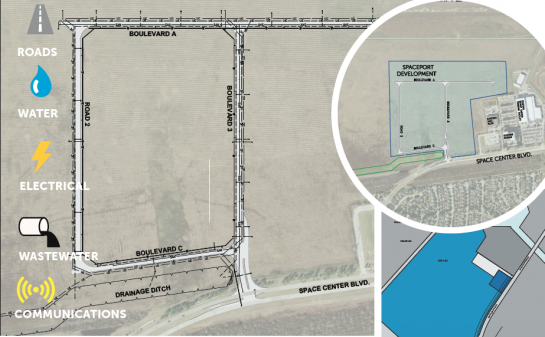 153.6 Acres with Infrastructure
Future Taxiway Location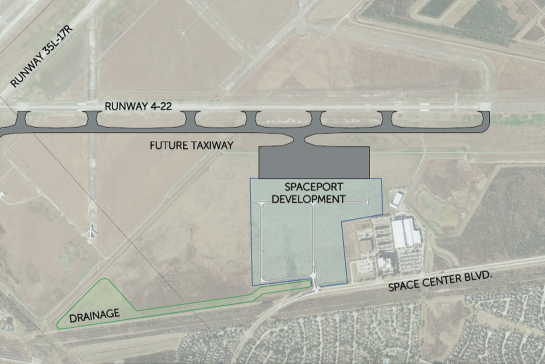 400 Build-to-Suit Acres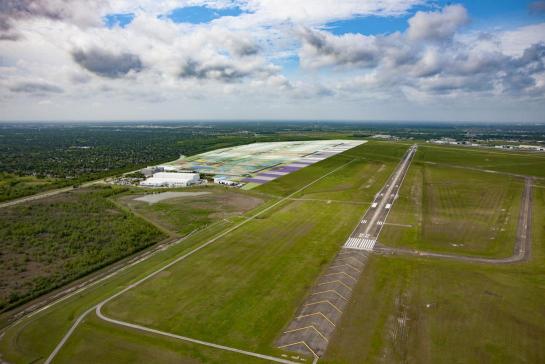 Site Characteristics
Acres with Infrastructure:  153
Build-to-Suit Acres:  400
Square Feet of Office and Lab Space:  53,000
Number of Contiguous and Developed Acres:  440
Is the Site Unencumbered?  Yes

General Site Configuration/Shape:  The proposed site is mostly rectangular and is located in the southeast quadrant of the airport, adjacent to the Sonny Carter Training Facility, the home of NASA's Neutral Buoyancy Laboratory. 
Location Proximity to Houston:  18 miles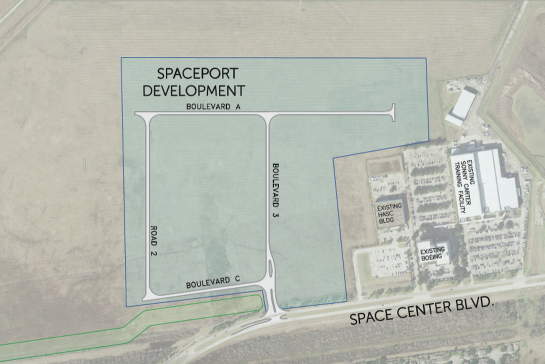 Houston Aerospace Support Center (HASC) - Sold Out
As the first dedicated facility for Houston Spaceport, HASC provides 53,000 square feet of laboratory and office space for its tenants. It is located on Space Center Boulevard, immediately adjacent to NASA's Neutral Buoyancy Lab. Current tenants include Intuitive Machines and San Jacinto College. It is currently fully-leased, with no available space.