Houston Airports Joins Mayor Turner's Business delegation on Trade Mission to China
January 16, 2018
Page Carousel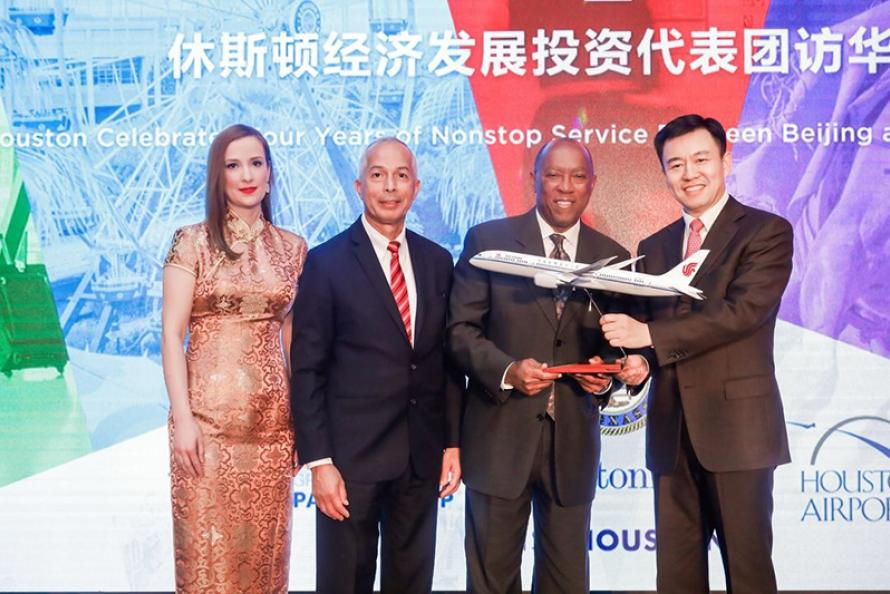 Houston Airports recently participated on Mayor Sylvester Turner's trade and goodwill mission to China December 2-9. China is Houston's second international trade partner and a nation with key cultural ties to the city.
"This trip is an essential mission to enrich all of Houston's ties with China and explore new business opportunities that will help nurture our local economy with jobs and investments," the mayor said. "As a city of innovation and diversity, we value the Chinese businesses that have already established operations in our city and welcome others to explore the myriad opportunities for investment, business development and tourism available in Houston. Working with the Greater Houston Partnership, our delegation will expand on Houston's global city status that makes Houston strong and unique."
Houston Aviation Director Mario Diaz and Houston Airports Director of International Relations Željka Momirović joined the Mayor's delegation which conducted "Houston Business and Investment Seminars," and visited  with counterparts in the dynamic cities of Shenzen, Shanghai and Beijing. Shenzhen is a Houston sister city and a major financial center with ties to nearby Hong Kong; Shanghai is the most populous Chinese city and a major port location; Beijing is the nation's center for government and development. Their combined municipal population is 58 million.
During the business trip, Houston Airports officials attended a celebratory dinner to recognize Air China's fourth anniversary successful nonstop service connecting Houston to Beijing.
Houston includes 65,700 residents born in China and about 100,000 residents of Chinese descent, contributing to the Houston's status as the most diverse in the United States and a city where a fourth of the population was born in other nations. Air China operates five non-stop flights per week from Houston to Beijing.