Super Bowl
Welcome to Houston for Super Bowl LI! If you're flying through for the big game, or here to join in on the fun all around Houston, we hope your experience is wonderful from touch down to touchdown.
Travel Notice: Monday, February 6 is expected to be very busy at HOU. Follow the 5-4-3-2-1 game plan (PDF) for your departure.
Image
5 HOURS BEFORE DEPARTURE
Image
4 HOURS BEFORE DEPARTURE
Return your rental vehicle.
Image
3 HOURS BEFORE DEPARTURE
Check in at the ticket counter.
Image
2 HOURS BEFORE DEPARTURE
Image
1 HOUR BEFORE DEPARTURE
Airport Location Information
William P. Hobby Airport has been serving the Houston community for more than 80 years and became an international airport in October 2015 with the opening of a new West Concourse.
Hobby Airport is located 11 miles south of downtown Houston, near I-45/Gulf Freeway, the major highway heading from the City to NASA and Galveston Island.
Super Bowl Game Programs
Image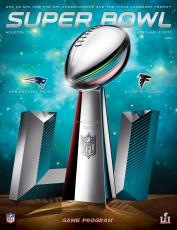 Super Bowl game programs can set off luggage screening sensors.  Please carry with you to TSA checkpoint and place in plastic bin.
Extended Hours of Operation
Airlines
Southwest ticket counters will remain open from Sunday evening, February 5 through Monday night, February 6.
For additional airline information, click here.
 
Security
The Transportation Security Administration (TSA) operates the security checkpoint at William P. Hobby Airport (HOU). The security checkpoint will remain open continually from Sunday until normal closing time on Monday night.
For additional security checkpoint information, click here.
​
Restaurants
The following restaurants will be open 24 hours from Sunday until normal closing times on Monday night:
Dunkin' Donuts – Gate 27
Pappas BBQ – Main Lobby
Peet's Coffee – Gate 1
Subway – Gate 46
For more information on HOU restaurants, please click here.
Shopping
The following shops will be open 24 hours from Sunday until normal closing times on Monday night:
CNBC News – Gate 21
NFL Pop-up Store – Central Concourse
Southern Living - Gate 1
Texas Monthly News/Starbucks – Gate 45
NFL SHOPS
Several pop-up stores will offer NFL merchandise from January 27 to February 10.
NFL Pop-up Store Locations:
·         Baggage Claim
·         Near Gate 1
·         Near Gate 46
·         Central Concourse
For more information on HOU shops, click here.
Additional Travel Resources
Accessibility
The Houston Airport System is committed to providing an outstanding experience to travelers with disabilities. This page highlights accessibility related services and facility information that we hope is helpful to travel planning.
Baggage
Baggage check is offered by our partner airlines. If you have a checked bag, visit our baggage claim page to locate your baggage claim area.
Visitor Information Center
IAH offers four Visitor Information Centers.
Level 1, baggage claim
Level 1, International Arrivals exit area
Level 2, pre-security, near the security checkpoint
Level 2, post-security, near the Rotunda
Wi-Fi
Each terminal (including the parking garages) at HOU features Free Airport Wi-Fi.
Click the Wi-Fi icon on your device.
Select "Free Airport WIFI" from the list of SSID network options.
The Airport's Wi-Fi splash page will open automatically.
Agree to the terms and click "submit."
You are now connected.
Wi-Fi help desk:  1-844-310-9990