BRINGING THE WHOLE WORLD HOME TO YOU
Houston Airport system is embarking on an ambitious project to modernize the George Bush International Airport's international terminal and further cement Houston as a global city. The IAH Terminal Redevelopment Program, also known as ITRP, is the largest expansion program in the 53-year history of Bush Airport and builds on a series of previous renovation programs. The program budget is approximately $1.43 billion and is anticipated to be completed in early 2025.
The ITRP effort was undertaken to develop additional facilities in support of aging infrastructure and unprecedented growth in international traffic at Bush Airport. The program will support international flight operations for United Airlines and more than a dozen foreign flag carriers. Additional international gates will accommodate continued international airline growth and larger, widebody aircraft.
The program will improve current and future roadway and curbside capacity constraints in the central terminal area, improve baggage handling system capacity and reliability challenges, and significantly improve the overall guest experience for every international passenger.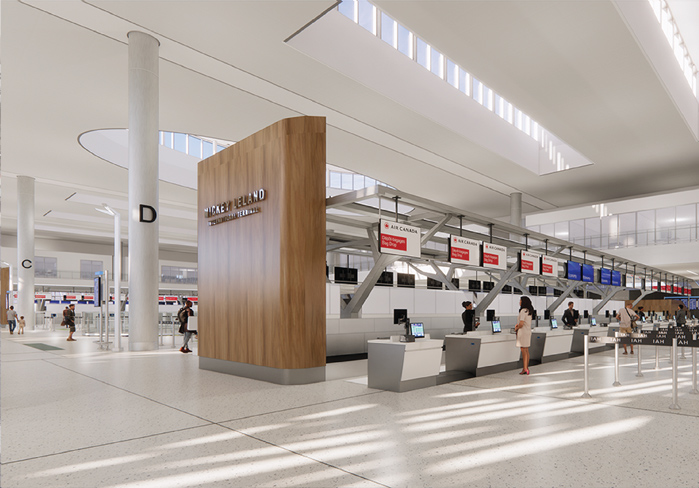 MAJOR FEATURES OF THE PROGRAM INCLUDE:
Refurbished Terminal D
Baggage screening building that includes state-of-the-art baggage and a top level for new club space for VIPs
New arrivals and drop-off curbs, as well as a new international terminal processor building
Expansion and consolidation of an international security checkpoint for departing and transferring passengers, with associated upgrades to baggage handling systems
Modification upgrades to the Federal Inspection Service building
TWO MAJOR PROJECTS AND A NUMBER OF ENABLING PROJECTS
The future buildout of the International Terminal Complex is a strong mix of 1) new construction and 2) renovated or modified work
This elite, advanced, multilayered program will benefit the world for decades to come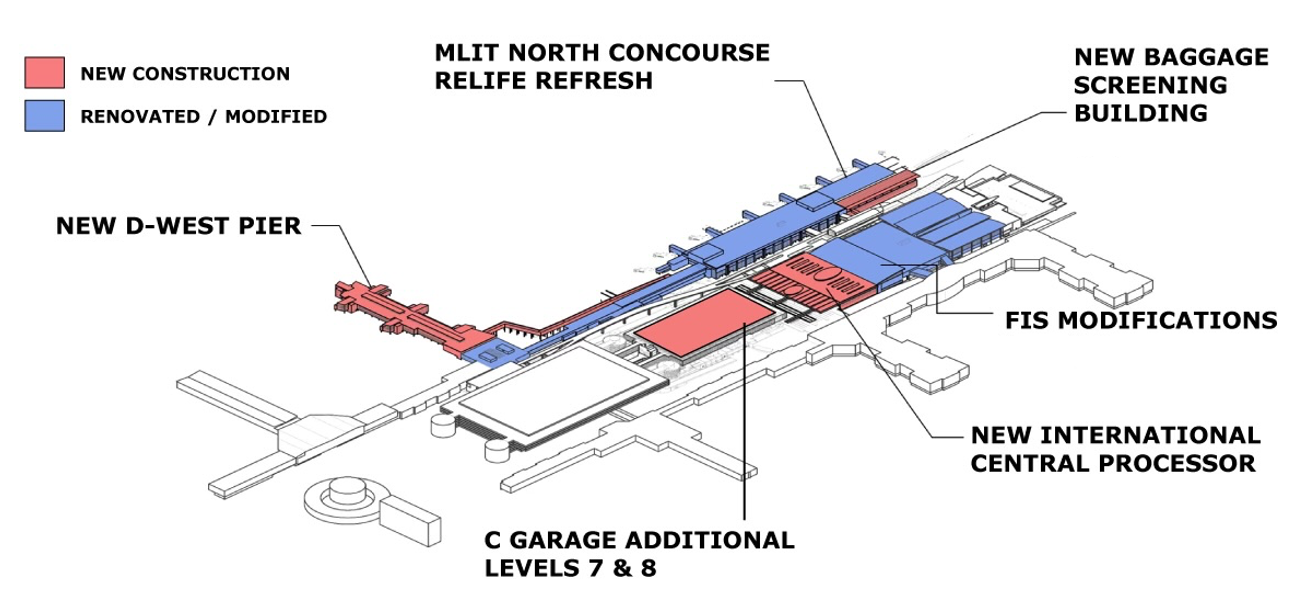 This expansion gives Houston a larger international presence, and more access to the world. We're committed to bringing the world home to you, making it feel closer and putting all of the reasons we travel across the world within reach.
LEARN MORE ABOUT OUR PROJECTS